Dartmoor, an unspoilt wilderness in the heart of Devon. Granite tors stand guard over the lost civilisations and industries of the moor.

The Hay Tor Quarries on Dartmoor supplied granite for the construction of London Bridge, now in Lake Havasu City, Arizona.

This site discovers the lost legacy of the Templers and how in the space of a few generations they transformed Stover and Hay Tor. What is left is a monument to their industry and to the industry of the Quarry Workers. Pictures, maps, diagrams and a complete reconstruction of the Quarries and Granite Tramway and it's phases of development.

By studying the track system, spoil and topography, a reconstruction of the development of the tramway and quarries could be undertaken.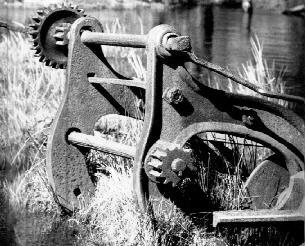 ENTER